Mold Damage
Remediation & Restoration
Mold Damage Isn't Pretty… or Healthy.
Mold Remediation
 Clear the Air in Your Home
Mold damage is one of the most difficult and nagging problems after having fire or water damage, and can also result from poor drainage or water damage from failed plumbing in the home or office. Mold can create significant health hazards that make your home or business completely uninhabitable, particularly where black mold remediation is concerned. That's whereRestore Now Restoration and Remediation can help. We're your mold removal and mold remediation specialists.
The Damage Mold Causes to Your Home
Mold harms your home or office and poses significant health issues. For people with sensitivity or allergies to mold, which is common, it can cause respiratory concerns which include:  coughing, wheezing, skin problems, nasal irritation and congestion, and throat problems. Mold can be particularly dangerous to those with asthma and certain immune related illnesses, and their responses to mold in their environment can be significantly harmful to their body.
Whenever you have water damage of any type, you want to take care of it immediately so that it doesn't give mold spores the time to grow.  You want to do everything you can to prevent mold and keep it from spreading throughout your property. Our skilled remediation experts can provide mold detection, testing, and remediation for your property.  We have the testing equipment and expertise needed to  remove mold from any affected areas of your home, office, or business. Trust Restore Now Restoration and Remediation for mold remediation in Gwinnett, Hall, Fulton, and Walton counties. We all deserve a mold-free environment where we can breathe easily without health hazards.
Complete Mold Remediation Services in Atlanta, Georgia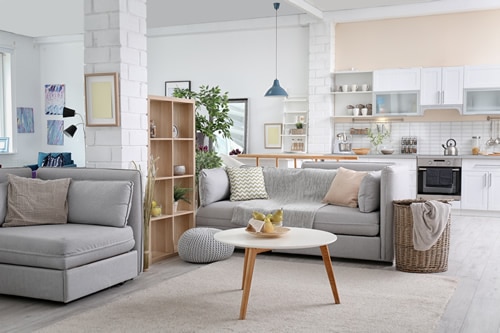 Keep Mold Away
If you've had any water damage to your home or office at all,  then there's a good chance you have some mold damage as well if the water has been standing for some time. Mold spores have an excellent chance of settling, growing and spreading on your property with not very much time, so you need to attend to water damage immediately.  It can affect carpets, floors, walls, drywall, and ceilings. To reduce the chances of needing mold removal, we've compiled a quick list of things you can do to reducef mold problems:
Weather Seal Your Property
Moisture can build up along windows and doors during the winter and Spring months, as well as in rainy seasons here in the South, so it's important to make sure all doors and windows seals are secured consistently so no water enters the home. Over time seals can wear, rip or tear, which allows moisture and water to enter the home.
Check Your Plumbing Regularly
Leaking pipes are a common source of water damage which leads to mold problems.  Even small leaks can create mold growth in very litttle time. It's a good idea to have a professional plumber inspect your pipes regularly, at least once a year, to do a spot check to see if there are any problems.
Dehumidifiers are Your Friend
Using a dehumidifier in your home or office helps reduce the moisture in the air and walls, as well as making the rooms feel more temperate. This helps prevent mold spores from developing as well and keeps your home from creating damp areas around your structure.
Use Your Fans
Most of us have fans in the bath and above the kitchen stove, but did you know that turning them on can help draw moisture out of the air giving your home or office dryer air, which reducese the chance mold can grow in your home of offcie.
Call Today for Immediate Service.  678.942.2564
SERVICE AREA
We serve Atlanta and the surrounding communities with Home Restoration, and Remediation Services.
Athens, GA
Alpharetta
Buckhead
Buford, GA
Brookhaven
Braselton
Bethlehem GA
Cumming, GA
Chateau Elan
Chamblee
Cleveland, GA
Decatur
Dahlonegga
Dawsonville
Dacula
Duluth GA
Flowery Branch
Gainesville, GA
Gwinnett
Grayson
Hall County
Johns Creek
Lawrenceville
Lake Lanier
Loganville
Lilburn
Monroe
Mableton
Marietta
Norcross
Roswell GA
Snellville
Stone Mountain
Sugar Hill
Suwanee
Statham
Tucker
Vinings
Winder
Watkinsville GA
Phone:  678.942.2564
Location
Lawrenceville, GA 30043
For general inquiries email info@restorenowrestoration.com